Regular price
$29.99 USD
Sale price
$29.99 USD
Unit price
per
Sale
Sold out
ABOUT THIS ITEM:
UPDATE: Now Compatible with iPhone 12, 13 & 14 Series!
AirTag Built-in Pocket – VECI wallets are designed to be used with an AirTag (AirTag NOT included). A built-in pocket allows you to accurately track the wallet's location. Easily locate misplaced wallets!

Built-in Magnets – VECI wallets incorporate a high-quality magnet into its design. You don't need additional magnets on the back of your iPhone 12 or 13 series or MagSafe compatible case. VECI's magnets will mount your wallet to any MagSafe compatible device. The magnets blend in with the wallet and are not visible from the exterior. (Not compatible with non-Magsafe Cases)

Compatible with MagSafe cases - VECI's magnetic ring aligns with MagSafe perfectly, ensuring optimal attachment. MagSafe cases allow for VECI wallets to easily attach onto your phone. Compatible with select older iPhone models with the use of VECI MagSafe cases.

Slim Size, High Quality Materials – VECI'S minimalist design offers cruelty-free, Vegan Leather (PU leather) exterior. Fits up to 2 cards comfortably without fearing they will slip out. The Wallet's magnetic shield protects credit cards from magnetic damage.
AirTag & iPhone Cases Not Included!
View full details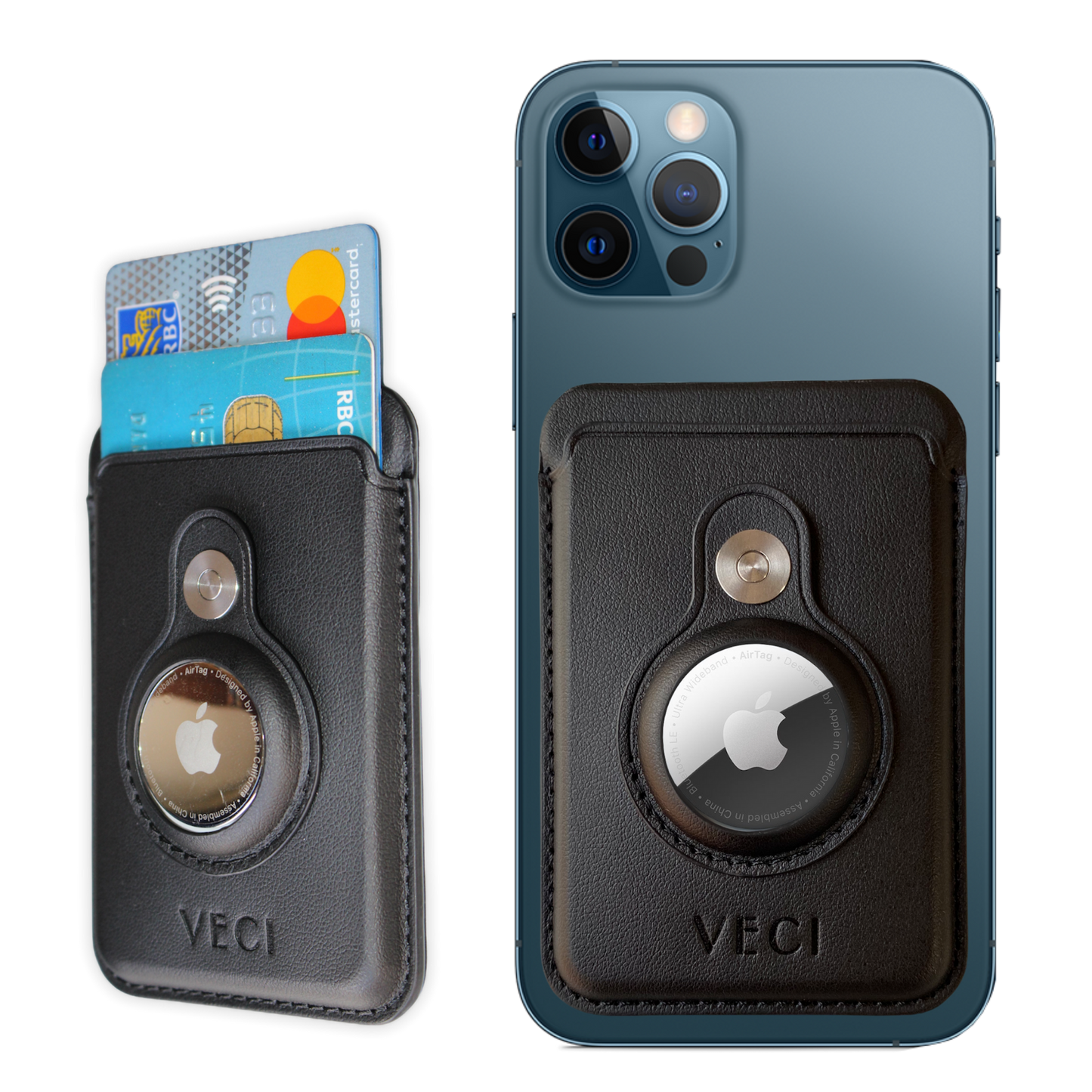 通勤快速
1年前に購入の他社ウォレットがボロくなったため買い替え。
本体と色合いは自分のは合ってたけどカラバリ少ないので同色で合わせたい人には選択肢少なくて☆ひとつ減。
マグセーフの食いつきは前のよりも強くて不安無し。
裏面のカード取り出しのための穴があるけど手が乾燥してるとずらせないからその分カード脱落の心配は無いかも。
無くし物多い自分にはAirTagもコンビできるし持ち物が分散しないのでモバイラーには快適かと思います。
とても良い
表にICOCA、裏にカード、真ん中に磁気シート2枚入れて使用しています。
どちらも誤認識することなく使えてスマートで快適です。
リピートしたいので、革製や色など、選べるようになって欲しいです。
I really like it, i forgot my wallet at all
I really like it, i forgot my wallet at all
Magnet not strong enough to stay attached!
Magnet was not strong enough to keep the air tag holder from detaching, from the phone!
VECI MagSafe cases
VECI prides itself in one of the thinnest, lightest MagSafe compatible cases.
The magnet is so powerful yet so thin you'll think its magic!